For 50 years we have been conducting Focus Groups across the United States. We have the experience and knowledge earned over this period by successfully moderating, recruiting, hosting, and analyzing thousands of focus group sessions. We are known throughout the United States as being the premier source for multicultural research. We have a wonderful bilingual staff that specialize in unacculturated and acculturated Hispanic recruiting, general consumer recruiting, military recruiting, and medical recruiting.
In an academic sense, the goal of a focus group is to gain access to private, non-communicable, unconscious feelings and emotions. In a real sense, focus group research is a direct, sensitive, and interactive method of assessing opinions, accomplishing what telephone studies cannot. It approaches attitudes and priorities tangentially by allowing respondents to talk freely and to voice descriptive opinions significant to them.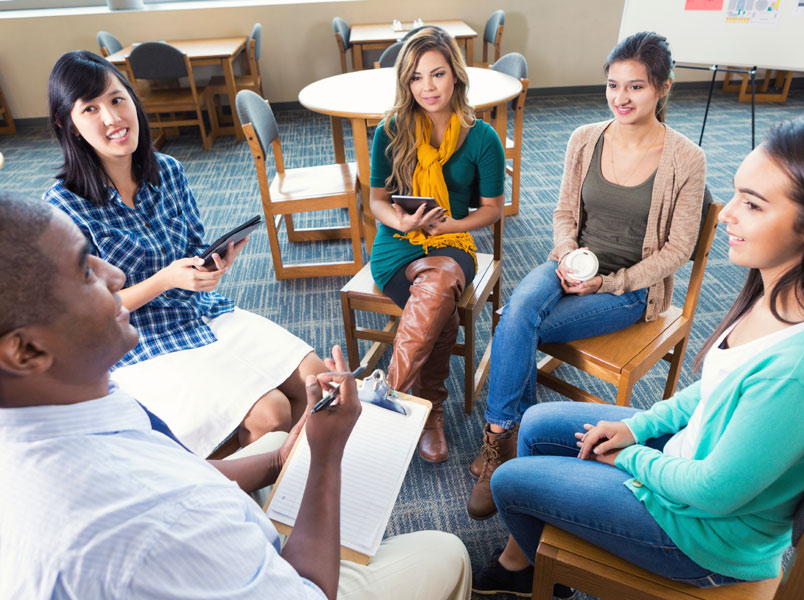 THE HISTORY OF FOCUS GROUPS
The focus group concept is about 50 years old, and like many modern innovations, its roots date back to World War II. A group of sociologists were asked to investigate how the military's propaganda films were being received by their audiences. They learned that, with proper prodding, people can identify the exact reason certain scenes, lines, or phrases make them think or act in a certain way. The consumer culture was next to use focus group technology, turning to academically trained market researchers to determine everything from packaging and pricing to advertising and marketing. Today, roughly 70% of all consumer research dollars are earmarked for qualitative research, and it is nearly impossible to find a Fortune 500 company that does not use focus groups to develop its corporate image and/or marketing strategy.
Advertising Testing

Advertising Concept And Copy Testing

Advertising Tracking

Awareness Attitude And Usage Studies

Brand Awareness, Loyalty, Positioning
Name Testing

New Product & Service Testing

Package Testing

Pricing Research

Social Media Listening
Customer Profiling And Segmentation

Customer Satisfaction

Market Feasibility And Needs Assessments

Website Usability Testing

Product Testing
Travel and Leisure

Finance

Education

Technology

Media
Retail

Consumer Goods

Government/Military

Real Estate

Manufacturing
Transportation

Telecommunications

Utilities / Energy

Food & Beverage

Electronics